More Fiddlers' Pictures
Posted On: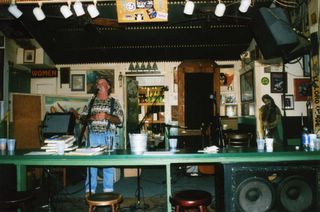 I said I had some more pictures from the Fiddlers' Contest that I would post when I got them developed and here's one.
This is the scene at the end of the contest. They said they had been looking for me to present me with an award for putting on the contest for the last dozen years.
Take note that it appears everyone has left the house exept Gary Zimmerman (who has to stay) and Bill Blue (who can't leave). I don't know how I missed my award. I must have been doing something else.